How to Grow Healthy, Green Grass
---
---
From May 1 to June 30, 2013, Simplicity fans showcased their lawn striping skills in a contest to win a new Simplicity lawn tractor. With the help of David Mellor, professional groundskeeper at a big league ballpark and author of The Lawn Bible: How to Keep it Green, Groomed, and Growing Every Season of the Year, lawn care experts combed through the entries. Simplicity and partner Briggs & Stratton selected Matt Perotti of Canaan, Connecticut for the prize-winning landscape design with his impressive diamond lawn stripes.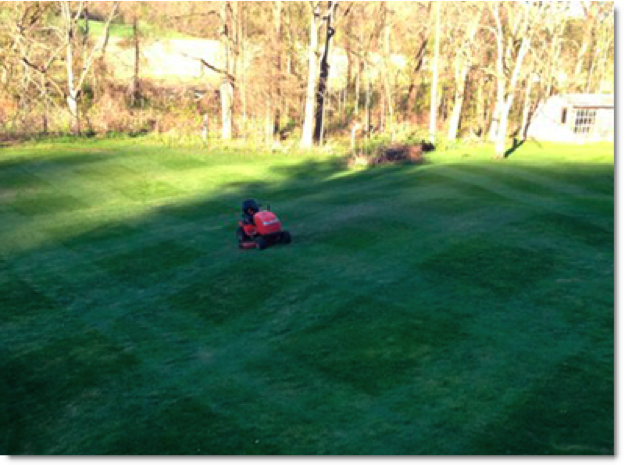 "I chose the winning pattern because it was an advanced diamond design that had an almost 3-D look to it," Mellor said. "Matt's design showcased alternating double-wide and single-wide stripes and his attention to detail in the diamond pattern was evident. Congratulations to Matt on his top-notch design."
Perotti received a new 2013 Simplicity Broadmoor lawn tractor from Crane & Sons Outdoor Power Equipment, a proud Simplicity mower dealer also in Canaan. The tractor offers 27 gross horsepower with a 52-inch fabricated mower deck.
Want to learn how to stripe your lawn like Matt? Check out this great lawn striping video from Simplicity!
Lawn Striping Pictures From Earn Your Stripes Finalists
Congratulations to all of the Earn Your Stripes finalists! Look beyond the break for more beautiful landscape photography and lawn striping pictures from Simplicity tractor owners.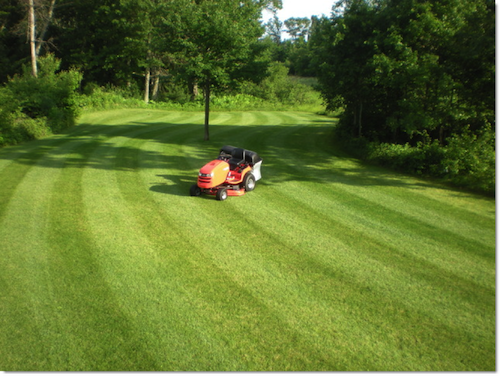 Love the look of Brian Griese's wooded property? We do too! To get a similar lawn stripe pattern in your yard, check out our video How to Stripe by Simplicity: Wave.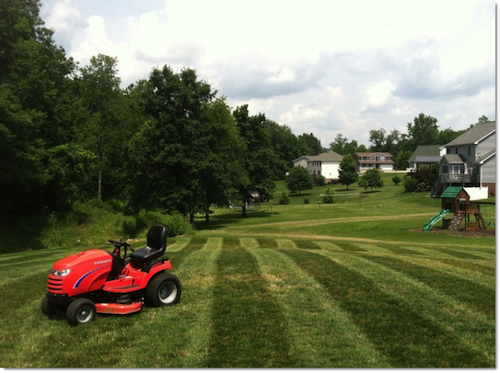 Craig Henry's lawn striping really pops! Get a similar effect with a striping Simplicity lawn tractor.
---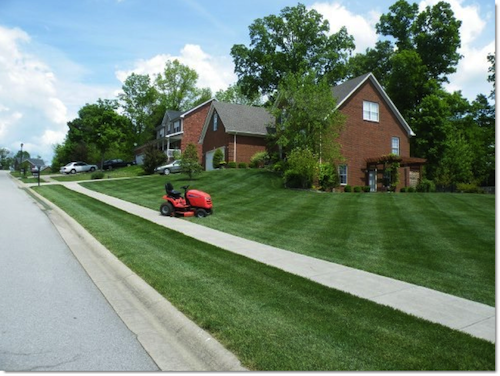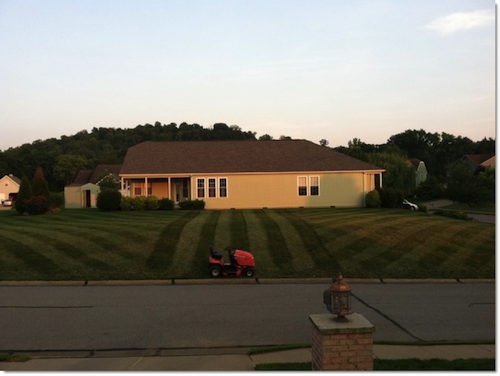 Matt Piatt combines patterns to create a beautiful and complex landscape design.
---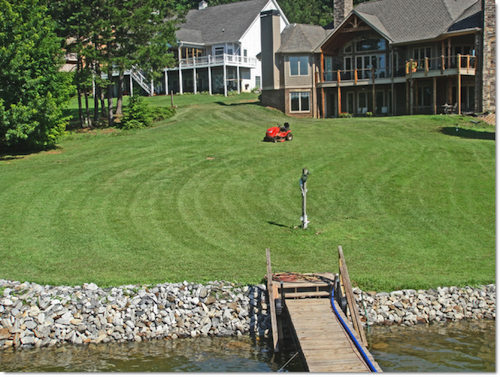 Matt Pursley works with the unique topography of his lawn to create stripes that enhance the landscape. Learn to stripe a lawn like Matt with Lawn Striping Tips by Simplicity.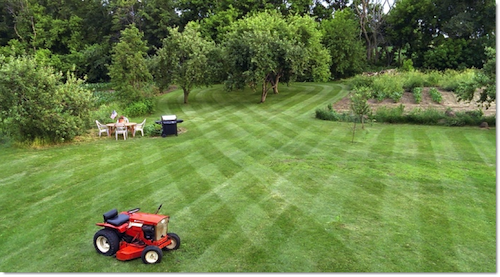 Michael Ignarski easily maneuvers around his yard's beautiful landscape features with a versatile, durable, and easy-to-use Simplicity lawn tractor.
---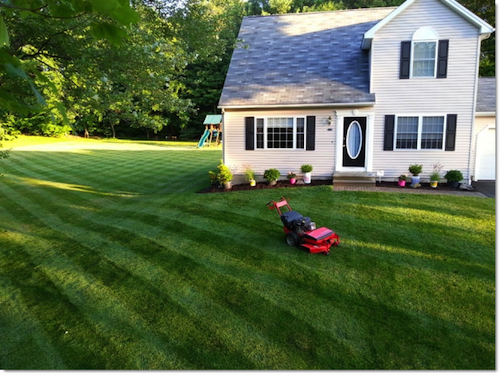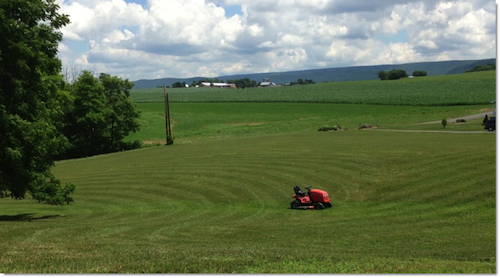 Finalist Tom Hendershot boasts some serious landscape photography skills in our Earn Your Stripes competition.
---