What Simplicity® Mower is Right for Me?
A lawn tractor is a great yard care option when you're dealing with a large yard size, typically about an acre of grass or more. Compared to zero turn and riding mowers, most tractors can be as simple to operate as a car with foot pedal control. There are usually many different cutting width and height options to fit various yard conditions and landscaping obstacles.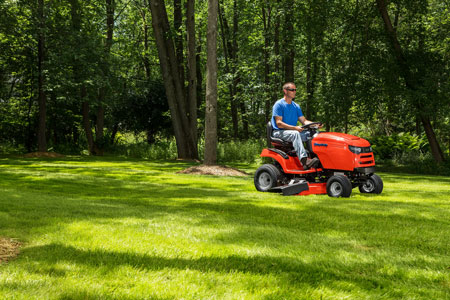 Lawn tractors are great for accomplishing a nicely manicured lawn and offer some versatility with grass collection systems, dump carts for hauling and snow blowing attachments.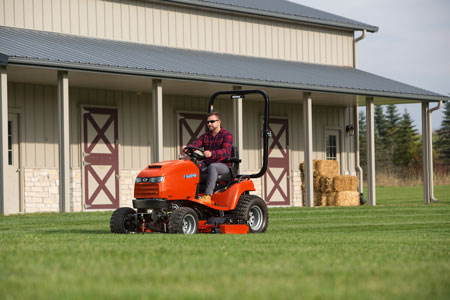 Garden and Yard tractors are heavier machines with the capability to handle ground engaging attachments, such as a plow or pull-behind garden tiller. In addition, these durable tractors have optional enhanced performance features such as: power steering, Automatic Controlled Traction™ and four-wheel drive.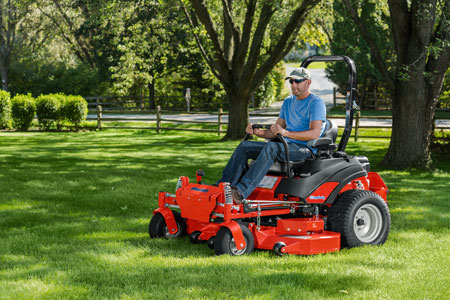 Get more done and with more precision with a zero turn lawn mower. The lineup is diverse with compact, residential and commercial style mowers offering precise, zero-degree steering and a variety of deck options. Select models even offer cargo beds and/or suspension. Best for lots larger than 1/2 acre.
---
Why Buy Simplicity?
When you are looking for a new tractor or zero turn lawn mower, there are many manufacturers and features to choose from... But if you focus on what's important, quality of cut and having a great looking lawn, the decision will be easy...Simplicity®.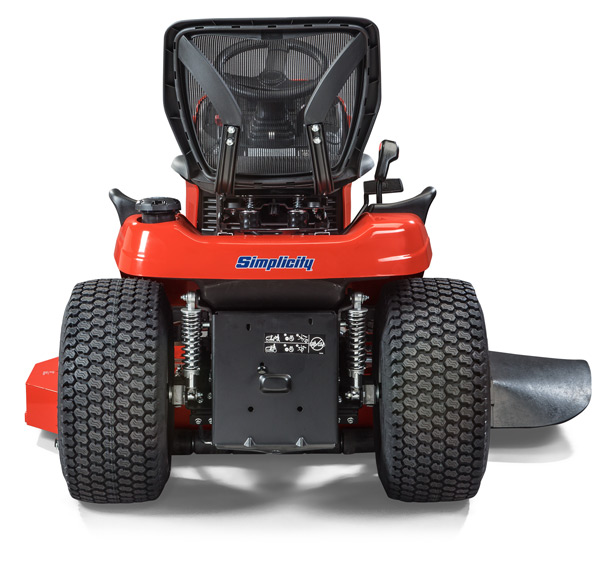 ---
A Better Ownership Experience
With an extensive network of dealers and industry-leading support, owning a Simplicity mower is a premium experience that's second to none.
*Results of Suspension Comfort System depend on grass/yard conditions. Maximum speed varies by model.