What is a Zero Turn Mower?
---
---
Intro to Zero Turn Lawn Mowers
Zero turn lawn mowers were first brought to market in the early 1950s by borrowing agriculture technology to create a consumer lawn mower that was easier to use and more precise than ever before. Modern zero turn lawn mowers, like the ones offered by Simplicity, offer convenient and powerful features that make it as easy as ever to have a beautiful looking lawn.
---
Glossary of Terms
Twin lever steering - lap bars allow for independent control of drive wheels

Zero turn - independent drive wheels allow for a tight, zero degree turning radius

Caster wheels - free spinning wheels normally found near the front of a zero turn mower that provide the mower with balance and control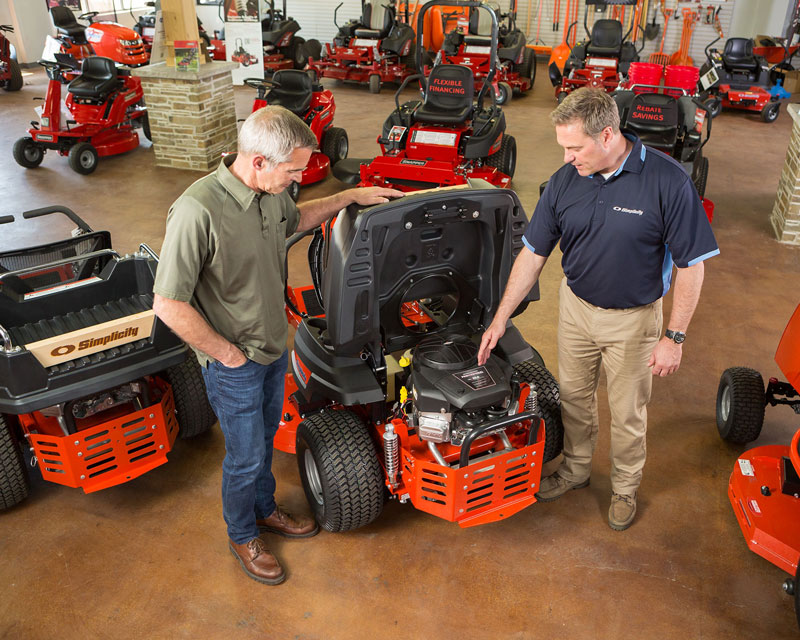 ---
Why Buy
Zero turning radius that makes easy to navigate tight portions of your lawn and wide-open spaces.
Precise, zero-degree steering

A variety of mowing deck options

Clear visibility of mowing path

Select models available with cargo bed and/or suspension system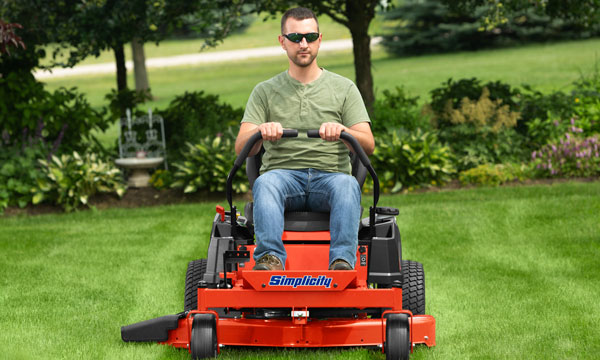 ---
How to Choose
With the variety of features and specifications offered for zero-turn lawn mowers it's important you make a good choice. At Simplicity we consider our zero turn mowers to fall into three main groups: compact, home-owner and commercial. Each group offers qualities that make them ideal for certain lawn situations.
Compact - With up to 23 horsepower these mowers offer compact, 36-inch mowing decks that allow you to navigate around the tight spaces of your lawn, from fences to flower beds, with ease.
Residential - The standard group of Simplicity zero turns offers engines up to 27 horsepower and deck sizes ranging from 42-61 inches. These group of mowers offers best in class comfort and quality of cut making them great for any homeowner.
Commercial - These mowers are powered with heavy-duty commercial grade engines and feature 72-inch cutting decks. This means you are able to cut large swaths of grass easily, quickly and comfortably. Great for any large acreage homeowner or lawn care professional that is looking for year after year durability and plenty of power.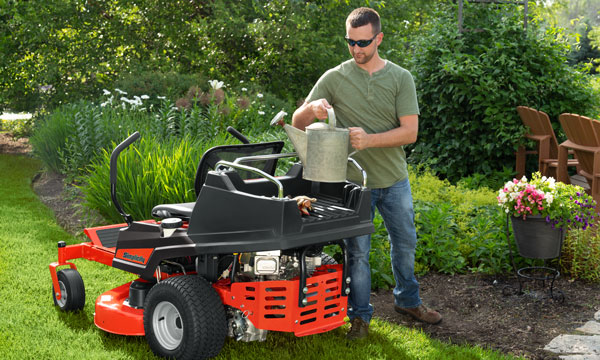 ---
Where to Buy
Simplicity zero turn mowers and lawn tractors are proudly sold through independent dealers who give you the professional experience, expert advice, parts, and service that you deserve.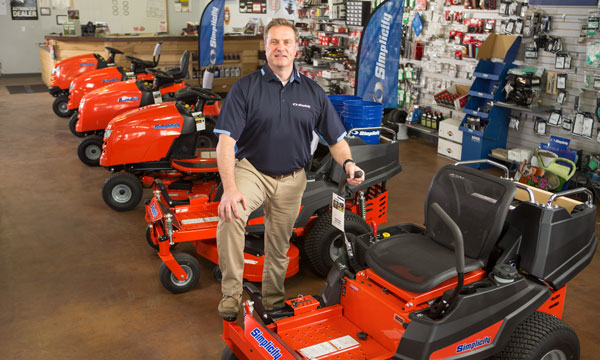 ---
How to Use & Maintain
With regular maintenance Simplicity zero turn mowers are built to last. See the FAQs below or your local dealer for the best ways to keep your Simplicity in tip-top shape.