How to Locate Your Riding Mower Model Number
Knowing the model number of your Simplicity riding mower will make it easy to find your manual, illustrated parts lists or purchase parts from your local dealer. Find the location below to identify where to find your model identification tag.
---
Where to Locate Your Model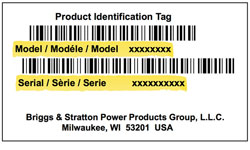 The product identification label can be found on the right-hand side of the rear bumper, the product id label could also be found on the bottom edge of the rear bumper.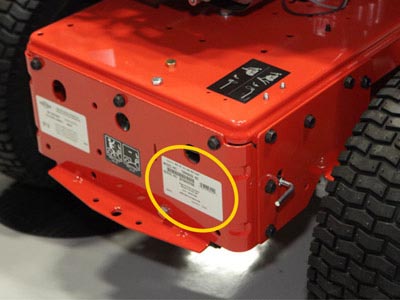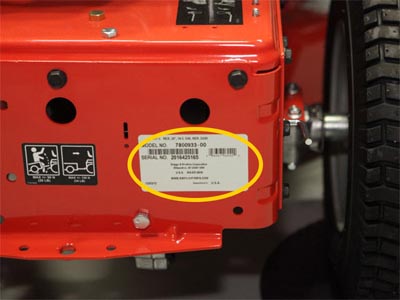 ---
Now that you have located your model number...